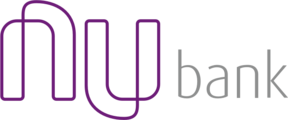 Customer Experience Analyst
Description
Why is Customer Experience so important for us?
We set out to completely redefine the standard of the financial services industry in Brazil. We believe we must earn our customers' business and that it is not just possible but also our obligation to provide a great customer experience to all Nubank cardholders. This mindset is present in everything we do - from the way we design our processes to the tone we use in every customer interaction. We want to build a meaningful relationship with each one of our customers and therefore we believe this is one of our biggest competitive advantages.
What are some examples of problems or tasks a Customer Experience Analyst will work in?
Provide support to our customers answering chats, emails and calls
Empower our customers by making sure they know our app's features
Analyze customer's application data and documents submitted
Collect feedback and suggestions from customers and prospects
Triage and treat potential bugs and operational issues affecting customers
Track claims on our chargeback process
Call customers to confirm information needed on potential fraud cases
Reach out to late customers to explain payment plans
Requirements
What are we looking for?
Students or graduates from all courses
Portuguese speakers with a good understanding of English
Passionate about Customer Service and technology
Active user of social media (Facebook, Twitter, Instagram and Linkedin)
Great people skills - good listener, enjoys engaging in discussions with people with different backgrounds and willing to go beyond and enchant customers
You will fit well if
You thrive in dynamic, fast-paced, results oriented teams
You are hungry and enjoy being constantly challenged to learn and do more
You embrace conflict of ideas and like to question the status quo
You learn fast and easily adapt to changing situations and priorities
You believe in building great products and doing great work
Benefits
Casual and international environment - you can wear jeans and sneakers to work and speak English everyday
Cool office with a great location - we're accessible by bus and subway, very close to Paulista Avenue (with a rooftop garden and a dog!)
Competitive compensation package
Health and dental insurance (Assistência Médica e Odontológica)
Meal allowance (Vale Refeição)
Transportation voucher (Vale Transporte)
Know more about Nubank at https://nubank.com.br/sobre-nos