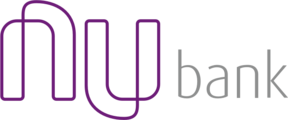 Description
Nubank is a leading Brazilian fintech which has experienced tremendous growth ever since its launch in 2014. In order to sustain this success, we are searching for outstanding individuals who are looking to apply their strategic and analytical skills to help us solve major company challenges.
Typical responsibilities assigned to you might include:
Cash and other products accounting and reconciliation
CADOCs for Central Bank of Brazil
Product accounting automatization
You will fit in well if:
You want to be an owner
You thrive in dynamic, fast-paced, results-oriented teams
You are hungry and enjoy being constantly challenged to learn and do more
You embrace conflict of ideas and like to question the status quo
Requirements
Accounting undergrad degree (not required if you have accounting background experience)
Portuguese speaker, advanced in English
High level of attention to detail
+4 years of experience at: (i) "Big Four" audit firm (preferably working with Financial Services companies) OR ; (ii) bank or financial institution
Benefits
Competitive compensation package
Benefits (meal allowance and medical + dental plan + insurance)
Opportunity to earn equity ownership in Nubank
Casual and international environment, cool office and great location
Upload your photo
Please provide an image in PNG, JPG or JPEG format.