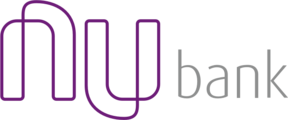 Data Scientist - Machine Learning Engineer
Description
Why do we hire data scientists?
Nubank is a technology company that has set out to completely rethink financial services in Brazil. We need world-class data scientists (and modelers, statisticians, AI practitioners, machine learning engineers) to build proprietary algorithms that predict responsiveness to marketing, credit risk, fraud likelihood and many other types of customer behavior to get us there.
Meet The Nubankers - Luam Totti: http://sou.nu/scientistnu

What are some examples of problems a Machine Learning Engineer solves?
At Nubank, we don't shy away from using the latest machine learning algorithms, techniques and technologies; in fact, we encourage them. We use a database technology that virtually eliminates potential sources of leakage, which means you can spend less time worrying about data quality and more time building the most sophisticated models in the financial services industry. We have rich datasets with natural language text, images, graphs, and much more, as well as more traditional sources of financial data. A machine learning engineer's goal is to help us translate all this into value for Nubank and our customers. Below are just a few of the problems you might solve:
Automate the creation and tuning of hundreds of different machine learning models
Build infrastructure to decrease the time a model takes to go from inception to production
Build infrastructure to help us bring more complex models to production
Help monitor the state of our models using advanced statistical techniques
Increase our capacity to do online (low-latency) modelling
Create new predictive variables using your intuition, sociological insight and automation
Scale Data Science for the company
Requirements
You will fit well if
You are driven and enjoy shipping new features and models
You are hungry and enjoy being constantly challenged to learn and do more
You embrace conflict of ideas and like to question the status quo
You learn quickly and easily adapt to changing situations and priorities
You believe in building phenomenal products and doing great work by international standards
You want to understand the big picture, to be held accountable and make a meaningful contribution with your work
We are excited to meet people with various areas of expertise (both experienced and college seniors) – there is no single ideal profile. We believe there is room for very diverse skill sets to add value.
You will experience an early stage startup culture in a truly diverse and international environment. We believe in good team chemistry, flat hierarchy, enthusiasm for creating things, and our surprising capacity to learn new things when we stay humble and open-minded. An engineering or computer science undergraduate degree is helpful.
Examples of relevant experience we value:
Solid engineering and coding skills. Ability to write high performance production quality code. Experience in Scala, Python, Clojure and other similar languages is a plus
Industry experience building and productionizing innovative end-to-end Machine Learning systems
Experience working with large, real world data — big, messy, incomplete, full of errors
Good understanding of common families of models, feature engineering, feature selection and other practical machine learning issues, such as overfitting
Experience with Apache Hadoop, Spark, Solr/Lucene, Cassandra and related technologies
Working knowledge of SQL, Hive, Pig, and other query languages
Experience with machine learning tools and libraries such as Scikit-learn, Mllib, TensorFlow
Intuition about algorithm and system performance and throughput
An advanced ability to work on distributed cloud platforms and interact with databases
English language proficiency (portuguese is not required)
Benefits
Competitive compensation package including opportunity to earn equity ownership in Nubank
Health, dental and life insurance
Meal allowance ("vale refeição")
Flexibility to choose your own custom setup (computer, monitors, OS etc.)
Upload your photo
Please provide an image in PNG, JPG or JPEG format.