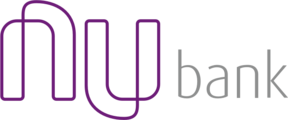 Machine Learning Engineer
Description
About Nubank
Nubank is the most influential Fintech in Latin America. Using bleeding-edge technology, design and data, the company aims to fight complexity and empower people to take control of their finances. We are disrupting an outdated and bureaucratic system by building a simple, safe and 100% digital environment that addresses Brazilian customers' needs with no paperwork, bank branches or inefficient call centers.
Our headquarter is located in São Paulo, Brazil, and we are also present in Berlin, Germany with an engineering office. With a team of over 1,200 of the most innovative professionals in technology, Nubank is dedicated to create an inclusive, international and challenging work environment.
OUR DATA SCIENCE CHAPTER
Como é ser data scientist no Nubank
Nubank is a financial technology company that is rethinking financial services in Brazil. We are always looking for Machine Learning Engineers (as well as Modelers, Statisticians, AI Practitioners and Data Scientists) for building proprietary algorithms that predict responsiveness to a large amount different of customer behaviours, solving major company challenges and continuously improving customer experience.
WE BELIEVE IN:
Good team chemistry;
Enthusiasm for building and delivering new features and products;
Capacity to keep learning new things while constantly improving what we are already good at;
Collaboration and product experience focus for our customers.
What are some examples of problems a Machine Learning Engineer solves?

At Nubank, we don't shy away from using the latest machine learning algorithms, techniques and technologies; in fact, we encourage them. We use a database technology that virtually eliminates potential sources of leakage, which means you can spend less time worrying about data quality and more time building the most sophisticated models in the financial services industry. We have rich datasets with natural language text, images, graphs, and much more, as well as more traditional sources of financial data. As a machine learning engineer your goal will be to help Data Scientists be more productive and enable them to delivery cutting edge solutions in the most reliable way.
Automate the creation and tuning of hundreds of different machine learning models
Build infrastructure to decrease the time a model takes to go from inception to production
Build infrastructure to help us bring more complex models to production
Help monitor the state of our models using advanced statistical techniques
Increase our capacity to do online (low-latency) modelling
Requirements
You should have
Strong coding skills Python/Scala or equivalent languages;
Understanding of engineering challenges in a production environment;
Good understanding of a model development and deployment pipeline;
Experience with machine learning tools and libraries such as Scikit-learn, Mllib, TensorFlow
Nice data handling skills, SQL proficiency is a plus
English language proficiency (portuguese is not required)
Bonus points if you have:
Math/statistics experience;
Experience with large scale software systems serving it to millions of users with reliable deployment and monitoring;
MS/PhD degree in Computer Science or related fields;
Experience with Data Science models;
Experience with Spark
Docker, Kubernetes experience
Experience with CI/CD
You will fit well if:
You are hungry and enjoy being constantly challenged to learn and do more
You embrace conflict of ideas and like to question the status quo
You learn quickly and easily adapt to changing situations and priorities
You believe in building products and doing work by international standards
You want to understand the big picture, to be held accountable and make a meaningful contribution with your work
You are always looking to improve yours and the team productivity
We are excited to meet people with various areas of expertise – there is no single ideal profile. We believe there is room for very diverse skill sets to make a meaningful contribution.
Benefits
Competitive compensation package
Health, dental and life insurance
Meal allowance ("vale refeição")
Personalized program that offers psychological, social, legal and financial support to all Nubankers
Extended maternity and paternity leaves
Child care assistance and private lactation rooms
Special Nubank Rewards signature program
Inclusive workplace, pet-friendly and without dress code
Partnerships with several stores and restaurants in São Paulo
Flexibility to choose your own custom setup (computer, monitors, OS etc.)
DIVERSITY AT NUBANK
We want to have a product for every Brazilian, and we build strong and diverse teams that rise up to the challenge. We are a team of the most creative people in technology, and we hire under equal opportunity, irrespective of gender, ethnicity, religion, sexual orientation or background. We are proud to say that more than 30% of Nubank is part of the LGBTQ+ community, and 40% of our team identify as women, in all positions and seniority levels. We are a very process-light organization that values human interactions, and that is a very important part of culture. At Nubank, everyone has the opportunity to speak up and participate, grow and share ideas.
Upload your photo
Please provide an image in PNG, JPG or JPEG format.