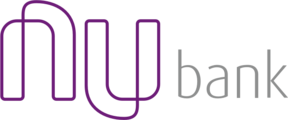 Senior Financial Analyst - FP&A / Financial Modeling
Description
Nubank is a leading Brazilian fintech which has experienced tremendous growth ever since its launch in 2014. In order to sustain this success, we are searching for individuals who are looking to apply their strategic and analytical skills to help us solve major company challenges.
Working in Finance at Nubank: https://sou.nu/finance-nubank
Typical responsibilities assigned to you might include:
Analyzing business drivers and financial results for management/investors discussions
Forecasting future performance
Building financial models/analysis to evaluate new product lines and new markets
Driving and influencing business decisions based on financial analysis
You will fit in well if:
You want to be an owner
You thrive in dynamic, fast-paced, results-oriented teams
You have a dream to use data and analytics to change the world
You are hungry and enjoy being constantly challenged to learn and do more
You embrace conflict of ideas and like to question the status qu
Requirements
Experience with FP&A routines such as budgeting and closing
Financial modeling skills
Analytical skills required to handle and evaluate data
Communicate effectively in English
Ideally 2-6 years of work experience - we have multiple experience levels we can hire for
Benefits
Competitive compensation package
Benefits (meal allowance and medical + dental plan + insurance)
Opportunity to earn equity ownership in Nubank
Casual and international environment, cool office and great location



Diversity at Nubank

We want to have a product for every Brazilian, and we build strong and diverse teams that rise up to the challenge. We are a team of the most creative people in technology, and we hire under equal opportunity, irrespective of gender, ethnicity, religion, sexual orientation or background. We are proud to say that more than 30% of Nubank is part of the LGBTQ+ community, and 40% of our team identify as women, composing our team in all positions and seniority levels. Nubank is a process-light organization that values human interactions, and that is a very important part of culture. Here, everyone has the opportunity to speak up and participate, grow and share ideas.




Please, find more about us at:

Upload your photo
Please provide an image in PNG, JPG or JPEG format.