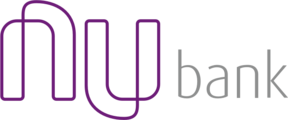 Description
About Nubank
Nubank is the leading fintech in Latin America. Using bleeding-edge technology, design and data, the company aims to fight complexity and empower people to take control of their finances. We are disrupting an outdated and bureaucratic system by building a simple, safe and 100% digital environment that addresses Latin America customers' needs with no paperwork, bank branches or inefficient call centers.
Our mains headquarters is located in São Paulo, Brazil, and we are also present in Berlin, Germany with an engineering office. With a team of over 1,500 of the most innovative professionals in technology, Nubank is dedicated to create an inclusive, international and challenging work environment.
Nubank is now landing in Mexico (under the brand name Nu) and we are building a team in Mexico City dedicated to create an incredible Nu experience for all Mexicans.
Our Consumer Insights Team
Since the beginning of Nubank, understanding the real needs of consumers has been in our core, so our purpose and our value proposition have been developed based on consumer voice. With the tremendous growth since our launch in 2014, the need for the development of a Consumer Insights team specializing in market research became increasingly evident. Thus, in early 2018 Consumer Insights Squad was born.
Our mission is Understand consumers and bring insights to build the business and support decisions at Nubank. And we do it in some ways:
Market Research Business Consultants:

Help to identify when market research can contribute with a business issue;
Recommend the best research plan: methodology, study design, who to talk to, how to approach the consumer;
Act as a consultant within the company.

Consumer insights discovery:

Main responsible for conducting researches (end-to-end) and analyze results to uncover insights and translate them into business actions;
Help to understand consumers behaviors and the why behind them in the deepest and most sincere way.
How we work
Differently from other companies in which Consumer insights team has a role of advisory and supplier management ("research buyers"), here at Nubank we work as an in-house research agency. We believe that to develop research and understand the consumer in the best way, nothing better than being very close to business. Thus, Consumer Insights is not only an internal research provider, but a business partner. This is why we are looking for the best people in the market with a solid background in marketing research and insights, but also business oriented.
Some of the main responsibilities:
Act as a business partner to identify when market research can contribute with a business issue;
Conduct end-to-end research projects for different objectives (marketing understanding, brand, innovation, communication, customer satisfaction…):

Propose and discuss a research plan for different briefings;
Develop questionnaires or scripts for quantitative and qualitative researches;
Conduct qualitative focus groups, interviews or other qualitative methods;
Develop data analysis to answer business questions and uncover insights
Share insights within the company;

Develop the research plan aligned with Marketing and Nubank OKRs;
To map the Market and Consumer, Behavior and Society trends to support Innovation, Brand Development and Campaigns.
How we work
We strive for state-of-the-art marketing practices, that currently include working in a group with varying degrees of experience and diverse backgrounds that is responsible for improving our brand and product experience.
We believe in:
Ownership sense and hands-on attitude;
Good team chemistry with horizontal organizational structure;
Enthusiasm for building and delivering new research methods;
Capacity to keep learning new things while constantly improving what we are already good at;
Collaborating efficiently to ship a great brand and product experience to our customers
Requirements
Bachelor's Degree in Communications, Marketing, Business, Anthropology or related fields;
7+ years of work experience in market research or consumer insights;
Experience in Research Agencies with qualitative and quantitative researches is really valued;
English - Full Professional Proficiency
Benefits
Competitive compensation package
Opportunity to earn equity ownership in Nubank
Casual and international environment, you can wear jeans and sneakers to work and speak English everyday
Upload your photo
Please provide an image in PNG, JPG or JPEG format.