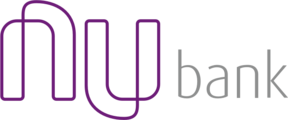 Business Architect - Mexico City, Mexico
Description
About Nubank
Nubank is the leading fintech in Latin America. Using bleeding-edge technology, design and data, the company aims to fight complexity and empower people to take control of their finances. We are disrupting an outdated and bureaucratic system by building a simple, safe and 100% digital environment that addresses ecustomers' needs with no paperwork, bank branches or inefficient call centers.
Our headquarters are located in São Paulo, Brazil, and recently started operations in Mexico through our Mexico City office. With a team of over 1,200 of the most innovative professionals in technology, Nubank is dedicated to create an inclusive, international and challenging work environment.
Our Business Architect Chapter
Nubank has experienced a tremendous growth since its launch in 2014 and in order to sustain this success, we are searching for passionate individuals who are looking to apply their strategic and operational skills to help us solve major company challenges and continuously improve customer experience.
How we work
Your analysis, your questions, your search for information and your influence will be the main resources to support decision making and execution. You will collaborate with other team members (across functions) to design the best solutions for our business.
Business Architects are the ultimate owners of Operations. This means ensuring that a product, team and/or project is running smoothly and efficiently. Operations include a variety of activities, thus the scope can vary a lot. The most common ones are:
Project management for the roll-out of new products, features and/or areas;
Define strategies, processes and actions to improve customer experience, adapt to new features, fill gaps and correct errors;
Managing customer service KPIs to ensure a great and efficient customer experience;
Working closely with product and software engineering teams to ensure that customer and business needs are mapped and prioritized, ensuring simple and efficient processes are in place, monitoring metrics and KPIs, facilitating communication within Nubank teams, and managing third party/vendors.
We believe in:
Good team chemistry;
Enthusiasm for building and delivering new features and products;
Capacity to keep learning new things while constantly improving what we are already good at;
Collaborating efficiently to ship a great product experience to our customers.
Requirements
Ability to tackle complex problems involving a number of topics/variables, such as business, regulatory, finance and product;
Ability to work and lead through influence multidisciplinary teams (product, software engineering, data science, analysts and customer service);
Great business judgment and ability (and interest) to make, both, strategic and operational decisions;
Self-starter and ability to work independently;
Hands-on and willing to get hands dirty on execution;
Great team player, communication (written and verbal) and listening skills;
Solid analytical background. Must be comfortable manipulating data to make decisions;
Bachelor's Degree in a quantitative field such as: Business, Engineering, Math, and Economics;
Programming is not required but candidates need to display interest in learning basic data analysis skills (SQL, Python);
Fluency in both English and Spanish;
The position is based out of Mexico City, Mexico
Benefits
A competitive compensation package, including the opportunity to earn equity ownership in Nubank
Inclusive and casual workplace
International working environment
Upload your photo
Please provide an image in PNG, JPG or JPEG format.