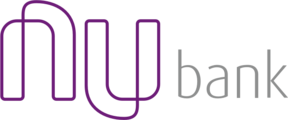 Description
Why is Tech Recruiting important for Nubank?
Nubank is a technology company and software engineers form the bulk of our company. We want to keep attracting the best engineers in the market and due to that we are looking for a Tech Recruiter to join our team. You will be working closely to our Engineering chapter and will have the opportunity to develop and implement recruiting strategies in a fun, smart and fast-paced environment.
Key Responsibilities

Collaborate with teams to deeply understand hiring needs
Consult and influence a range of stakeholders
Source qualified candidates to solve specific problems and to sustain inbound/outbound level of our pipeline.
Collaborate with initiatives to promote candidate attraction to our pipeline
Interpret data and take actions regard to our pipeline and processes
Connect and effectively communicate with people of all levels
Manage candidates in process and provide them a positive experience
Drive offer approval, extension and negotiation
Requirements
What are we looking for

Experience in Technical recruiting such as Software Engineering, DevOps and Data Science
Strong attention to detail and the ability to prioritize competing demands
Strong problem-solving, data analytics and reporting skills
Feel challenged in a constantly changing environment
Ability to effectively influence and drive toward results in a fast-paced environment
Experience of independently partnering with leadership on hiring initiatives
Have the ability to qualify a candidate and understand what each candidate brings to the table, and then connect that candidate with the right opportunity
Are able to communicate effectively in English
Nubank is an equal opportunity employer
Benefits
Competitive compensation package, including opportunity to earn equity ownership in Nubank
Health, dental and life insurance
Meal allowance ("vale refeição")
Upload your photo
Please provide an image in PNG, JPG or JPEG format.