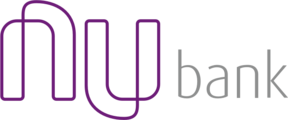 Argentina - Software Engineer
Description
Nubank is the leading fintech in Latin America. Using bleeding-edge technology, design and data, the company aims to fight complexity and empower people to take control of their finances. We are disrupting an outdated and bureaucratic system by building a simple, safe and 100% digital environment that addresses Brazilian customers' needs with no paperwork, bank branches or inefficient call centers.
Our headquarters are located in São Paulo, Brazil. We are also present in Berlin, Germany and Mexico City, Mexico with engineering offices. With a team of over 1,000 of the most innovative professionals in technology, Nubank is dedicated to create an inclusive, international and challenging work environment.
Our engineering

Nubank is a technology company and software engineers form the bulk of our team. We are a group of extremely passionate software engineers, with varying degrees of experience and diverse backgrounds responsible for improving our customers experience with the app and creating new features.
We believe in:
Good team chemistry;
Enthusiasm for building and delivering new features and products;
Capacity to keep learning new things while constantly improving what we are already good at;
Collaborating efficiently to ship quality products.
Our challenges
Technology is not a sector of our business: it's intrinsic to every area at Nubank. We encourage everyone to challenge the status quo. There's no "innovation team" - we hire innovative people for all our positions and encourage them to constantly question decisions in order to keep finding better ways to do something. Our business is growing rapidly, and our engineering team must match that demand.
As we grow, we need to:
Find new techniques and technologies, multiplying efficiency through tools and libraries;
Balance new processes while staying agile;
Learn quickly and easily adapt to changing situations and priorities;
Sustainably scale diverse teams.
Requirements
How we work
We strive for state-of-the-art software development practices, that currently includes a variety of technologies. While we value candidates that are familiar with them, we are also confident that software engineers who are interested in joining Nubank will be able to learn from our team.
Horizontally scalable micro-services written mostly in Clojure, using Finagle and leveraging upon functional programming techniques and hexagonal architecture.
High throughput jobs and inter-service communication using Kafka;
Continuous Integration and Deployment into AWS;
Storing data in Datomic and DynamoDB;
Monitoring and observability with Prometheus;
Running as much as possible in Kubernetes.
We are a very process-light organisation that values human interactions. We value working in small, independent teams that feel like small startups within the company, and eschew coupling and centralizing where realistic. We understand that execution is the key to success, and optimize processes to remove bottlenecks.
You can read more about it in our engineering blog and get some insights on how we work here.
Benefits
Competitive compensation package, including opportunity to earn equity ownership in Nubank
Health, dental and life insurance
Meal allowance
Flexibility to choose your own custom setup (computer, monitors, OS etc.)
Upload your photo
Please provide an image in PNG, JPG or JPEG format.