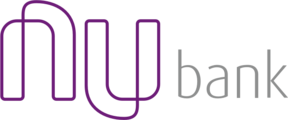 Description
Why is software engineering important for Nubank?
Nubank is a technology company, and software engineers form the bulk of our team.
Our software team creates new features for our cardholder customers, as well as advanced analytics and machine learning models to continuously improve decision making and streamline processes.
Want to know more? Meet the Nubanker Thales Machado: http://sou.nu/engmobile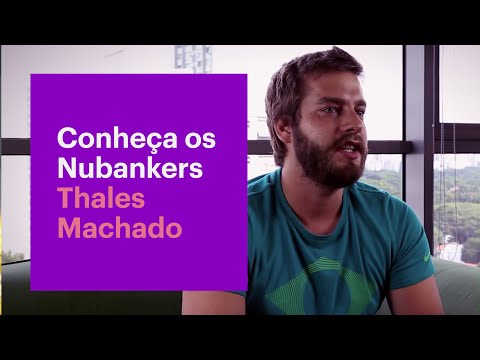 What are some examples of problems a software engineer will solve?

Shipping valuable features requires close coordination between devops, database, API, frontend, and mobile workstreams; Nubank engineers commonly pair and rotate focus between these responsibilities. We consistently work with new technologies, and thus value professionals who are open to learning new things, regardless of pre-existing comfort zones. Nubank mobile software engineers might solve any of the following problems:
Ship new features for the mobile apps using modern languages like Swift and Kotlin
Take reactive architectures to the next level
Triage bugs and exceptions reported in production
Have the opportunity to build backend micro-services in functional programming languages, such as Clojure and Scala
What is it like working at Nubank?
Our teams work using agile frameworks to deliver great solutions for our customers. We emphasize pairing, controlling work-in-progress, and try to adapt our team structures and processes to suit the particular working styles of the engineers within those teams.
Our working environment is open and diverse, and our offices have a broad mix of collaborative working spaces, quiet areas, leisures space, and workstations.
Overall, we want our engineers to be comfortable at work: we don't have a dress code and you can work wearing shorts and flip-flops. We also have a pet-friendly office: you may bring your furry friend to work.
Work on a small team, being part of the project and product decisions
Work with an app with more than 5.5 million downloads and consistently >4.7 rating across both platforms
Have the opportunity to work with other functions, from design to decision sciences, to shape and iterate on key features
Happy Hours every Wednesdays
Requirements
You must have:
5+ years of experience coding in relevant projects specially with OO languages
Knowledge in software architecture
Strong problem solving skills
Excellent TDD and test automation skills (testing - Unit tests, instrumental tests / KIF, Nimble, SwiftCheck, Spoon, Espresso, Mockito)
Passion for mobile technology and high quality engineering
Curiosity and a desire to be responsible for all aspects of building Nubank's product in a small, highly focused, and very rapidly growing team
Multi-threaded application development
Proficient in Kotlin and/or Swift - That's ok if you are not familiar with these languages, you will learn fast
Understanding and curiosity in creating well thought out mobile infrastructure, SDKs, open source projects, and APIs.
Knowledge on Clean Architecture concepts
Deep knowledge of SOLID principles
Excellent software engineering aptitude and the ability to provide technical mentorship and guidance
Memory management and performance tuning
Attention to detail - a pixel perfect eye
Custom UI and animation
Knowledge of reactive extensions (RxJava, RxSwift)
Engineering or computer science undergraduate degree and English language skills are helpful.
You will have a meaningful chance to shape architecture, process, and culture while working with bleeding edge technologies.
We believe in good team chemistry, enthusiasm for building things, and the (often surprising) capacity to learn new things when we stay humble and open-minded.
You will fit well if you are:
Results-oriented and enjoy shipping new features
Writing and shipping production-quality software
Hungry and enjoy being constantly challenged to learn and do more
Open to embrace conflict of ideas and like to question the status quo
Fast learning and easily adapt to changing situations and priorities
Aiming to build great products and doing great work by international standards
Focus on understand the big picture, to be held accountable and to make a meaningful contribution with your work
Benefits
Competitive compensation package
Health, dental and life insurance
Meal allowance ("vale refeição")
Flexibility to choose your own custom setup (computer, monitors, OS etc.)
Please, find more about us at: