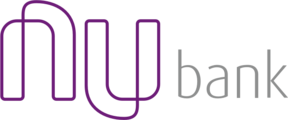 Description
About Nubank
Nubank is the leading fintech in Latin America. Using bleeding-edge technology, design and data, the company aims to fight complexity and empower people to take control of their finances. We are disrupting an outdated and bureaucratic system by building a simple, safe and 100% digital environment that addresses Brazilian customers' needs with no paperwork, bank branches or inefficient call centers.
Our headquarter is located in São Paulo, Brazil, and we are also present in Berlin, Germany with an engineering office. With a team of over 1,400 of the most innovative professionals in technology, Nubank is dedicated to create an inclusive, international and challenging work environment.
What are some examples of problems a Security Researcher will solve?

Maintain technology-driven valuable solutions is a hard security problem. The ecosystem needs to be fully secured in order to not compromise any business strategy, products or client data. Information security researchers are responsible for addressing vulnerabilities and flaws in software, infrastructure and workflows. We consistently work with new technologies, and thus value professionals who are open to learning new things, regardless of preexisting comfort zones.

You might solve any of the following problems:
Analyze workflows for flaws and problems that can leverage security attacks;
Perform rigorous and meticulous tests in infrastructure and software for security problems;
Find vulnerabilities on company and community applications;
Create tool for the offensive team.
What is a typical day for a Security Researcher?

Security researchers work in developing new offensive techniques, finding new vulnerabilities (zero days), writing 1day exploits, and trying to bring the offensive team to the state of the art. Our working environment is open and diverse, and our offices have a broad mix of collaborative working spaces, quiet areas, leisure space, and workstations. We also have a flexible working journey.

Requirements
You will fit well if:
You are driven and enjoy facing new challenges;
You enjoy being constantly challenged to learn and do more;
You embrace conflict of ideas and like to question the status quo;
You learn quickly and easily adapt to changing situations and priorities;
You have a great analytical thinking and problem solving skills;
You want to understand the big picture, to be held accountable and make a meaningful contribution with your work.
Relevant Experience:
Pentest, WEB/Mobile apps security tests or software exploitation;
Computer security vulnerabilities (Classification, risk, etc);
Unix-like operating Systems concepts;
Software engineer concepts, such as RESTful API, messaging, databases, infrastructure as code;
Access control hardware (NFC, RFID, bluetooth, etc).
Benefits
Competitive compensation package, including opportunity to earn equity ownership in Nubank
Health, dental and life insurance
Meal allowance ("vale refeição")
Flexibility to choose your own custom setup (computer, monitors, OS etc.)