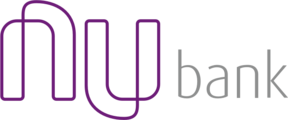 Description
What will be your main responsibilities as UI Engineering at Nubank?
Develop web applications with great performance, accessibility and usability, which are used by both clients and internally in Nubank;
Collaborate with designers and analysts to develop products and features that enhance the quality of user experience.
Collaborate with engineers on defining APIs, data models and domains;
Advocate + encourage good development practices in Javascript, and provide technical guidance on issues related to UI engineering;
Build automations that guarantee the quality of the products and contribute to the productivity of the engineers.
Want to know a little bit more about the team? Meet some Nubankers: https://youtu.be/PmW-BdTKiX8
Requirements
You must have:
5+ years of experience in designing, building and managing Javascript and React.js solutions that meet large user bases.
Experience with the React ecosystem and familiarity with stacks of frameworks, tools and task automation tools and tests.
Comfortable to implement responsive and high-performance interfaces for various environments and browsers, including animations of transitions and interactions.
Higher education in computer engineering, computer science, related areas or relevant experience. English language skills are helpful.
We believe in good team chemistry, enthusiasm for building things, and the (often surprising) capacity to learn new things when we stay humble and open-minded.
Desirable:
Familiarity with good usability and design practices;
Experience with SEO and analytics tools;
Experience with AWS infrastructure;
Knowledge in GraphQL;
Knowledge in micro-service architecture;
Skills with functional programming.
You will fit well if you are:

Results-oriented and enjoy shipping new features
Hungry and enjoy being constantly challenged to learn and do more
Open to embrace conflict of ideas and will to question the status quo
Fast learning and easily adapt to changing situations and priorities
Aiming to build great products and doing great work by international standards
Focus on understand the big picture, to be held accountable and to make a meaningful contribution with your work
Benefits
Competitive compensation package
Health, dental and life insurance
Meal allowance ("vale refeição")
Flexibility to choose your own custom setup (computer, monitors, OS etc.)
Please, find more about us at: