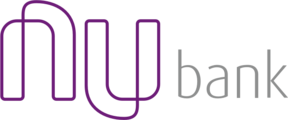 Learning and Development Specialist
Description
About Nubank
Nubank is a leading Brazilian fintech which has experienced tremendous growth ever since its launch in 2014. In order to sustain this success, we are searching for outstanding individuals who are looking to apply their People skills to help us to continue building strong and diverse teams according to Nubank's growth.

Key Responsibilities:
- Support and contribute to the Learning & Development strategy, adding to and fostering innovation and engagement with our employees
- Understand with the Leads, aligned with the Business Partner and based in data, the specific training demands for the area/ chapter to develop leaders across the company.

- Understand the Learning & Development strategy and align with the HRBPs, draw the roll out plan for the Chapter
- Draw together with the Leads and HRBPs the best onboarding experience for each area/chapter that reinforces Nubank's values and sets employees up for success.
- Based on the above actions, create a Training Calendar
- Evaluate and create monthly reports regarding the training initiatives to measure success and improve engagement and effectiveness.
- Supports the People & Culture team in other needs.
Requirements
Bachelor's degree
Fluent in English and Portuguese
Passionate about technology and knowledge spreading
Highly connected with learning trends
Proven experienced in training area, minimum 5 years.
Skills and competences
Strong attention to detail and the ability to prioritize competing demands
Strong problem-solving, data driven and reporting skills
Ability to effectively influence and drive toward results in a fast-paced environment
Open minded and with great relationship skills
Able to communicate effectively in English
Benefits
Competitive compensation package including opportunity to earn equity ownership in Nubank
Health, dental and life insurance
Meal allowance ("vale refeição")
Transportation voucher ("vale transporte")