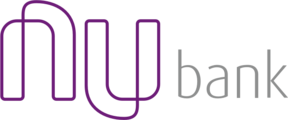 Description
About Nubank
Nubank is a leading Brazilian fintech which has experienced tremendous growth ever since its launch in 2014. In order to sustain this success, we are searching for outstanding individuals who are looking to apply their recruiting skills to help us to continue building strong and diverse teams according to Nubank's growth.

The AML Specialist will help Nubank on the following activities:
Improving the AML program considering regulations and best practices;
Make sure the best AML policies are in place;
Implement an AML training program;
Advisory on new products regarding AML impacts;
Implementing a testing program on KYC/AML controls;
Regulatory exams responses coordination and follow up;
Working closely with anti-fraud and Operational areas;
Preparing Compliance reports and presentations on impactful regulations and open action plans;
Participating into public hearing discussions and bringing market best practices.
Requirements
What are we looking for
Experience documenting the necessary policies and procedures following Brazilian Central Bank's requirements;
Business sense and understanding of regulatory requirements impacts;
Ability to design and execute second line testing programs;
Knowledge of retail banking products.
You will fit in well if
You are hungry and enjoy being constantly challenged to learn and do more;
You love working in a dynamic environment;
You are hands-on and is willing to get hands dirty on execution;
You feel comfortable to use your english daily in activities such as meetings, reports, and communication overall
Benefits
Competitive compensation package including opportunity to earn equity ownership in Nubank
Health, dental and life insurance
Meal allowance ("vale refeição")
Transportation voucher ("vale transporte")