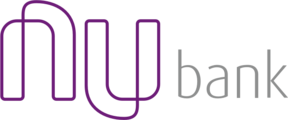 Mobile Continuous Deployment Engineer
Description
We are looking for an engineer for our Mobile Platform Team.
This team is responsible for fostering a Continuous Deployment culture at Nubank. They create and maintain shared tooling and pipelines that enable all other Nubank engineers that are contributing to our mobile apps to build, test and safely release their changes to our customers worldwide.
You have a strong quality mindset and care for the overall performance of the services Nubank provides to our clients. You have a passion for supporting and enabling teams to become more productive.
You are constantly learning and teaching new practices and technologies. You continuously improve your craft as you pursue mastery.
Nubank is a mobile-first financial services startup leading innovation in the legacy banking system in Brazil. Quickly and safely deploying and releasing changes to our mobile apps is crucial to the company's success.
What you'll do
Work with and own our mobile continuous deployment pipelines
Automating infrastructure used for mobile app test and releases
Evolve the build, test and release tooling
Evolve general developer productivity tooling
Innovate at a high pace to support app development by a team of 50+ contributors and growing
Requirements
You'll be a good fit if you have...
Experience as a Mobile Software Engineer having learned and worked with more than one stack from Objective-C and Swift in iOS, Java and Kotlin in Android or hybrid platforms like React Native and Flutter
Collaborating with teams to drive frequent delivery of valued outcomes
Working with other languages such as Ruby, Python and Bash for scripting of continuous integration (CI) build, test, deployment, delivery (CD) and release tooling
Automating, operating and monitoring production infrastructure in the Cloud
Strong skill in technical agile practices like pair programming, mob programming, TDD, CI, CD.
Working with internal customers and understanding their pains and needs (in our case, the customers are teams at Nubank that ship changes to the mobile apps).
Benefits
Competitive compensation package
Health, dental and life insurance
Meal allowance ("vale refeição")
Flexibility to choose your own custom setup (computer, monitors, OS etc.)
Participation in Nubank's Stock Option Plan