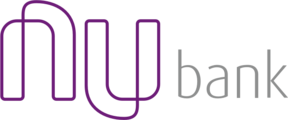 Description
Nubank's mission is to fight complexity everyday to empower people. We believe that by building a truly global and diverse team we will be able to challenge the status quo and have a lasting impact on the world.
As a team who drives product development from ideation to full rollout, the Design team ensures that our product experiences are valuable to our users. Designers at Nubank must deal with complex problems and transform them into intuitive, accessible and easy-to-use experiences for millions of people.
To help us grow and fight complexity we are looking for an experienced UX Writer to join our Design team.
Requirements
Partner with UX and UI designers to deep understand the user's flow and feelings at every step of all our customer journeys.
Write clear, consistent, and concise user interface content, emails, and notifications.
Work with designers, brand managers, product managers, and copywriters to help set the vision for content and drive cohesive product narratives across multiple platforms and touch points.
Starts and creates UX Copywriting guidelines and style guide.
Align UX copywriting guidelines with the overall Brand language.
Make sure the content for the global user experience is consistent and follows the defined guidelines.
Research the target market to speak the user's language, putting forward hypotheses and test.
Deep understanding of our audience to deliver a more inclusive work.
Experience writing and editing content for mobile and web experiences.
Use data and research to evaluate your content's impact.
Excellent empathy and knowledge of user behavior – research and test.
Experience crafting UI and UX design is a plus