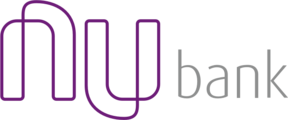 People Operations Analyst
Description
Why is People Operations is so important for us?

Nubank is a young company but we are growing very fast and looking for the very best people to build our team. We need to make sure all our people related processes are working extremely well and that we're providing a great work environment for all Nubankers.


What are some examples of problems or tasks a People Operations Analyst will work in?

- Full Payroll processing in ADP system;
- Calculation of Charges Related to Payroll (INSS, FGTS, DARF and Union);

- Control the time managment system;
- CND emissions, all matters related to Receita Federal, Caixa Econômica Federal, and others;

- Analysis and conference of all events;
- Union related themes;
- Control and support the admission process;
- Supports the design and delivery of benefit plans, programs and procedures.
Requirements
What are we looking for

Strong problem-solving, data analytics and reporting skills
Strong attention to detail and the ability to prioritize competing demands
Previous experience with the implementation of payroll systems and its management;
Great knowledge of employee related regulations
Are able to communicate effectively in English
Benefits
COMPANY BENEFITS
Competitive compensation package, including opportunity to earn equity ownership in Nubank
Health, dental and life insurance
Meal allowance ("vale refeição")