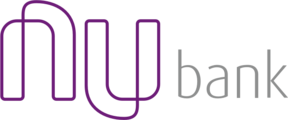 Junior Business Analyst - 2019
Description
About Nubank
Nubank is the leading fintech in Latin America. Using cutting-edge technology, design and data, the company aims to fight complexity and empower people to take control of their finances. We are disrupting an outdated and bureaucratic system by building a simple, safe and 100% digital environment that addresses Brazilian customers' needs with no paperwork, bank branches or inefficient call centers.
Our headquarter is located in São Paulo, Brazil, and we have an engineering office located in Berlin, Germany. With a team of over 1,200 of the most innovative professionals in technology, Nubank is dedicated to create an inclusive, international and challenging work environment.
We want to have a product for every Brazilian, and we build strong and diverse teams that rise up to the challenge. We are a team of the most creative people in technology, and we hire under equal opportunity, irrespective of gender, ethnicity, religion, sexual orientation or background. We are proud to say that more than 30% of Nubank is part of the LGBTQ+ community, and 40% of our team identify as women, composing our team in all positions and seniority levels. We are a very process-light organization that values human interactions, and that is a very important part of culture. At Nubank, everyone has the opportunity to speak up and participate, grow and share ideas.
Want to know more? Watch the following video: sou.nu/business-analyst

Why are business analysts important for Nubank?
As the company at the forefront of the financial revolution in Brazil, Nubank has seen exponential growth since its inception. In order to maintain its healthy growth path, numerous critical decisions must constantly be made. Business Analysts are fundamental in this decision-making process as they must not only be able to deal with large amounts of information, but they must also strive to always think of ways to improve our customers' experience.
It is the responsibility of the Business Analyst to structure this data, analyze it, and use the output to test different solutions in order to further increase Nubank's efficiency.
We are looking for people who are independent and unafraid to take initiative to identify and solve problems that are not necessarily evident. Business Analysts are entrusted to handle large volumes of data, oftentimes incomplete, to make sound decisions.
The hiring process
If you think you fit the profile and that our description is exciting, we are happy to share the steps of our recruitment process:
1) An online logical reasoning test
2) Business case interviews between
3) A cultural fit interview to better get to know you

Finally, we wish you a good preparation and your best performance at play and for the process as a whole we wish the highest level of fairness we can achieve.
We are looking forward to receiving your application.
Requirements
Eager to learn Programming and data analysis skills
Good communication skills in English
You will fit in well if:
You thrive in dynamic, fast-paced, results-oriented teams
You are hungry and enjoy being constantly challenged to learn and do more
You embrace conflict of ideas and like to question the status quo
You want no less than the big picture and act as an owner
You have good quantitative skills
Benefits
Competitive compensation package
Health and life insurance
Meal allowance ("vale refeição")
Transportation Voucher ("vale transporte")