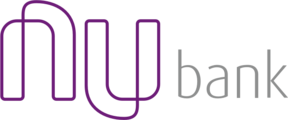 Description
Nubank is an innovative technology company and as such it is looking to revolutionize the way corporate learning/ knowledge share has been done until today. Our team's main goal is to enable the Nubankers to share the best of their knowledge with the whole organization, and work as a great source of trending knowledge for elevating team performance.
MAIN RESPONSABILITIES
Transform class trainings into online courses;
Maintenance of a knowledge share platform;
Structure the online courses' main metrics and monitor them;
Interpret data and take actions regard to our processes and customer experience;
Collaborate with teams to deeply understand training needs;
Consult and influence a range of stakeholders;
Collaborate with initiatives to deliver training in different formats;
Connect to and effectively communicate with people of all levels.
Requirements
WHAT ARE WE LOOKING FOR
Experience in building online trainings;
Highly connected with learning trends;
Strong attention to detail and the ability to prioritize competing demands;
Strong problem-solving, data analytics and reporting skills;
Feel challenged in a constantly changing environment;
Ability to effectively influence and drive toward results in a fast-paced environment;
Are able to communicate effectively in English;
Learn fast and easily adapt to changing situations and priorities.
Benefits
COMPANY BENEFITS
Competitive compensation package, including opportunity to earn equity ownership in Nubank;
Health, dental and life insurance;
Meal allowance ("vale refeição").