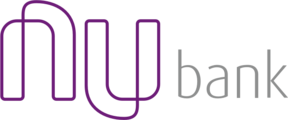 Description
We are looking for a full-time Junior Visual Designer to help us refine Nubank's branding and communications and redefine the standard of the financial services industry in Brazil.
You'll work closely with our marketing and communications team to define the branding for our new and existing products. From the perfect image to vibrant illustrations and everything in between. We want to create the best customer experience in the world and this mindset is present in everything we do - from the way we design our processes to the way we communicate with our customers.
What you'll do
Help the team with graphic work and further development of Nubank's branding.
Participate in the concept and develop campaigns.
Develop employer branding and internal communications creatives.
Design creatives in various formats (static, animated) for programmatic display (Facebook, Instagram, Google Search Ads), affiliate marketing and new platforms.
Participate in projects from start to finish, collaborating with Brand Managers, Analysts, Engineering, Copywriters and other Designers.
Requirements
Minimum of 2 years of practical experience in the design of online media.
Capable of produce creatives assets.
Familiarity with motion design (and tools like After Effects).
Illustration skills are a plus.
Fluent in English, Portuguese speaker.