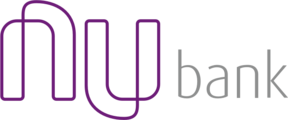 Description
As the company at the forefront of the financial revolution in Brazil, Nubank has seen exponential growth since its inception. In order to maintain a healthy expansion, we are looking for Financial Analysts with diverse backgrounds to help us make critical business decisions and help us solve major company challenges.
Working in Finance at Nubank: https://sou.nu/finance-nubank

Your responsibilities might include:
Driving decision-making by analyzing business drivers and financial results for management team and investors discussions
Developing analytical strategies and forecasting methodologies to guarantee the long-term profitability and economic sustainability of the business
Building financial models to evaluate new product lines, risk exposures, markets and opportunities
Interact with other teams inside Nubank to guarantee alignment and support optimized business decisions
You will fit in well if:
You are hungry and enjoy being constantly challenged to learn and do more
You embrace conflict of ideas and want to question the status quo and change the financial services world
You are unafraid to take initiative to identify and answer problems that are not necessarily evident
You enjoy working in a dynamic disruptive environment and being granted a lot of autonomy
Requirements
Quantitative and analytical skills to handle and evaluate data
Communicate effectively in English
Good business sense
Undergraduate or recently completed Bachelor's Degree (ideally 0 to 2 years since graduation)
Benefits
Competitive base salary
Opportunity to earn equity ownership in Nubank
Meal allowance
Health, dental and life insurance
Extended maternity and paternity leaves
Child care assistance and private lactation rooms
Casual and international environment, cool office and great location
DIVERSITY
We want to have a product for every Brazilian, and we build strong and diverse teams that rise up to the challenge. We are a team of the most creative people in technology, and we hire under equal opportunity, irrespective of gender, ethnicity, religion, sexual orientation or background. We are proud to say that more than 30% of Nubank is part of the LGBTQ+ community, and 40% of our team identify as women, composing our team in all positions and seniority levels. Nubank is a process-light organization that values human interactions, and that is a very important part of culture. Here, everyone has the opportunity to speak up and participate, grow and share ideas.