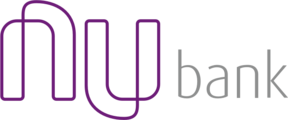 Description
Here at Nubank we believe in building great products: products that are empowering, are simple and intuitive to use, and that remove complexity and frustration from people's lives. To do this, we believe we need to have groups of highly talented, motivated people from different backgrounds and with different skill-sets working together in strong, diverse teams. We believe that if we succeed in building these teams and we execute well together, we will be able to challenge the status quo (and a lot of conventional wisdom) and have a lasting impact on the world.
At Nubank, our Product Managers are the ones working in the trenches and are ultimately responsible for the success or failure of our product teams. It's the PM's job to ensure that our company gets the right product built and delivered to our customers.
Requirements
Given this, our Product Managers are awesome in:
Vision - Set the vision for the product, understand how it connects to company objectives
Customer Focus - Deep dive in user behavior, talk to real customers, see products used in the real world
Prioritisation - Help our teams prioritise features based on customer feedback, engineering complexity and the most relevant business metrics
Structured thinking - Ability to grasp problems of varying levels of complexity and reduce them down to their essentials
Execution - Understand the problems we are trying to solve and work closely with engineers, designers, data scientists and other functions to define, iterate and ship
Communication - Build constructive relationships, communicate effectively with internal and external stakeholders, and have a great time doing it
While previous experience in product management is a plus, we are also open to considering individuals with technical experience in engineering or design who are interested in working in product, or those with business expertise who have shown an interest for working in technology.
Benefits
Vacations equal to 15 days.
Year end bonus ("aguinaldo") equal to 1 month.
Vales de despensa
Health insurance.