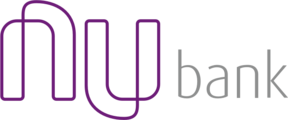 Description
Nubank is Latin America's leading fintech company. Through our products, we are reshaping the financial services industry - and, through content, we want to empower more and more people and help them make better financial decisions.
Our Inbound Marketing Team is looking for a native Spanish-speaking writer, with strategy planning skills to help us grow our content strategy abroad.
This person will be responsible for content created to cater Spanish-speaking audiences - especially written pieces in our blog. The goal is to spread the word about our products and company and also publish outstanding pieces on personal finance and economy.
We are looking for an experienced writer that will
- Research, understand what local audiences are looking for and build a content strategy;
- Create content people really want to read;
- Position it in the best channels;
- Help us measure results.
This person will also:
- Gain close insight on Nubank's content marketing strategy
- Research, suggest, write and publish content about personal finances/finances/ economy and also about our products and services
- Analyze local markets' keyword trends to decide how to craft and position our pieces
- Be part of the company's content strategies
Requirements
- Solid writing experience as a journalist or content analyst. (experience with long format)
- Fluent/native in Latin American Spanish.
- Strong writing skills in Latin American Spanish (strong writing skills in English are a plus).
- Being organized, reliable and able to meet tight deadlines in a fast-paced startup environment.
- Must be able to handle a number of projects simultaneously.
- Basic SEO knowledge/skills
- Able to prioritize, create your own demands and manage your own workload.
- Not just looking for another job - staying for the long run.
- Experience writing about finance/personal finance/economy is a plus.
- Analytical experience is a plus
Benefits
Competitive compensation package,
Nubank is an equal opportunity employer.