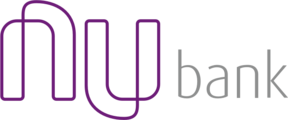 Description
Nubank is a leading Brazilian fintech which has experienced tremendous growth ever since its launch in 2014. In order to sustain this success, we are searching for extraordinary individuals who are looking to apply their strategic and analytical skills to help us tackle major company challenges.
Typical responsibilities assigned to you might include:
Join the Capital Markets Squad, responsible for devising and executing Nubank's funding strategy, through equity and debt deals
Support for live deal execution (structuring, negotiation, and documentation)
Work cross functionally with different squads (Legal, FP&A, Credit and Treasury)
Collaborate with Financial Planning & Analysis Squad on building Company's projections
Understand market dynamics and find the best funding alternatives
Evaluate new business opportunities / product development
You will fit in well if:
You thrive in dynamic, fast-paced, results-oriented teams
You are hungry and enjoy being constantly challenged to learn and do more
You accept conflict of ideas and like to question the status quo
You want no less than the big picture and act as an owner
Diversity at Nubank
We want to have a product for every Brazilian, and we build strong and diverse teams that rise up to the challenge. We are a team of the most creative people in technology, and we hire under equal opportunity, irrespective of gender, ethnicity, religion, sexual orientation or background. We are proud to say that more than 30% of Nubank is part of the LGBTQ+ community, and 40% of our team identify as women, composing our team in all positions and seniority levels. Nubank is a process-light organization that values human interactions, and that is a very important part of culture. Here, everyone has the opportunity to speak up and participate, grow and share ideas.
Please, find more about us at:
Requirements
Requirements:
Bachelor's Degree in a quantitative field such as: Business, Engineering, Math, Economics
Shown past experience in either Banking (DCM/Structured Products), Asset Management (Structuring), Funding or other related field
+3 years of work experience - experience leading structuring and execution of capital raising transactions
Benefits
Company Benefits:
Competitive compensation Benefits (meal allowance and medical + dental plan + insurance)
Opportunity to earn equity ownership in Nubank - Depending on Performance
Casual and international environment, you can wear jeans and sneakers to work and speak English everyday
Cool office with a great location - we're accessible by bus and subway, very close to Paulista Avenue
Diversity at Nubank