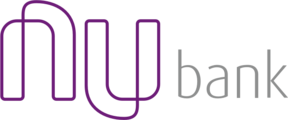 Senior Copywriter - Mexico
Description
Why is copywriting important for Nubank?
Nubank is a technology company that is
redefining the standard of the financial services industry in Brazil.

Our in-house advertising agency is responsible for creating all brand
strategies and pieces for Nubank and the copywriter is an integral part of that
team.

Additionally, the copywriter is responsible for developing and maintaining

Nubank's tone of voice consistent in all channels and customer touch-points.
Will work in:
Mexico City;
Develop and deliver branding campaigns, alongside with designers.
Upholding and developing company tone of voice.
Feeding social media team with campaigns and copy for social media posts.

Bringing creative solutions and outlooks to accomplish Nubank's branding goals.
Aiding internal communications team with endomarketing campaigns and creatives.
Aiding YouTube team with video scripts.
Reviewing and developing website/app copy.
Turning strategy and goals into action.
Requirements
Local Spanish fluent is a must
Beyond 5 years experience as copywriter
A portfolio that shows your work as a copywriter.
Being organized, reliable and able to meet tight deadlines in a fast-paced startup environment.
Must be able to handle a number of projects simultaneously.
Able to prioritize and manage your own workload.
Not just looking for another job.
Spanish speaker, strong skills in English.
Desired skills and experience
Proven ability in communicating clearly through speech and writing.
Strong conceptual and strategic thinker.
Ability to write in English is a strong plus.
Benefits
Competitive compensation package,
Nubank is an equal opportunity employer.