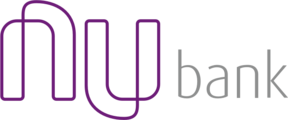 Technical Writer - Engineering
Description
Nubank is the leading fintech in Latin America. Using bleeding-edge technology, design and data, the company aims to fight complexity and empower people to take control of their finances. We are disrupting an outdated and bureaucratic system by building a simple, safe and 100% digital environment that addresses Brazilian customers' needs with no paperwork, bank branches or inefficient call centers.
Our headquarter is located in São Paulo, Brazil, and we are also present in Berlin, Germany with an engineering office. With a team of over 1,000 of the most innovative professionals in technology, Nubank is dedicated to create an inclusive, international and challenging work environment.
http://sou.nu/engenheiras-do-nubank
Our engineering

Nubank is a technology company and software engineers form the bulk of our team. We are a group of extremely passionate software engineers, with varying degrees of experience and diverse backgrounds responsible for improving our customers experience with the app and creating new features.
We believe in:
Good team chemistry;
Enthusiasm for building and delivering new features and products;
Capacity to keep learning new things while constantly improving what we are already good at;
Collaborating efficiently to ship quality products.
Our challenges
Technology is not a sector of our business: it's intrinsic to every area at Nubank. We encourage everyone to challenge the status quo. There's no "innovation team" - we hire innovative people for all our positions and encourage them to constantly question decisions in order to keep finding better ways to do something. Our business is growing rapidly, and our engineering team must match that demand.
As we grow, we need to:
Find new techniques and technologies, multiplying efficiency through tools and libraries;
Balance new processes while staying agile;
Learn quickly and easily adapt to changing situations and priorities;
Sustainably scale diverse teams.
Requirements
How we work
We strive for state-of-the-art software development practices, that currently includes a variety of technologies. While we value candidates that are familiar with them, we are also confident that software engineers who are interested in joining Nubank will be able to learn from our team.
Horizontally scalable micro-services written mostly in Clojure, using Finagle and leveraging upon functional programming techniques and hexagonal architecture.
High throughput jobs and inter-service communication using Kafka;
Continuous Integration and Deployment into AWS;
Storing data in Datomic and DynamoDB;
Monitoring and observability with Prometheus;
Running as much as possible in Kubernetes.
We are a very process-light organisation that values human interactions. We value working in small, independent teams that feel like small startups within the company, and eschew coupling and centralizing where realistic. We understand that execution is the key to success, and optimize processes to remove bottlenecks.
You can read more about it in our engineering blog and get some insights on how we work here.
Challenges
Design and drive buy-in around a standardized system and approach to technical and domain documentation / knowledge management for Nubank
Work closely with product teams to distill key business flows, microservice architectures, design patterns, and hard won learnings. Turn these insights into written (or drawn) documentation that current and future engineers will reference.
Test and learn, measuring user engagement to ensure that efforts are yielding the desired benefits; adjust as necessary, just as high performing product teams do!
Identify standard patterns for what teams should be documenting, and formats for how to communicate these. Own the documentation vision and work with product teams to progressively fill in the blanks.
Over time, engage on initial product documentation, requests for comment (RFCs), architecture decision records (ADRs), and mobile app release notes as written communication becomes a standard approach for Nubank's product and platform lifecycle
Take inventory of existing documentation platforms and content. Leverage what's working, and kill the rest with fire!
Understand and incorporate the documentation needs of the end users by gathering their feedback directly.
Build feedback loops into hiring and onboarding to ensure we are continuously improving the experience of new hires and lateral transfers joining teams within Nubank.
Engage cross functionally to align whether our engineering approach to knowledge management could be adopted more broadly, and vice versa
Requirements
Demonstrable body of work communicating complex technical concepts in concise, well-organized English writing
Broad understanding of software development tools and practices - you don't necessarily need to be an active engineer, but you'll need to have a feel for how different teams build software
Familiarity with the basics of git and GitHub pull requests
A desire to delve into a myriad of different tools, languages, and frameworks
Capacity to define objectives, link them to metrics, and track those metrics over time as optimization efforts progress
Ability to engage with a messy, inconsistent status quo and salvage the good parts without succumbing to "not invented here syndrome"
Tendency to enjoy and become inspired by fantastic engineers (who may not always be fantastic written communicators)
Benefits
Competitive compensation package, including opportunity to earn equity ownership in Nubank
Health, dental and life insurance
Meal allowance ("vale refeição")
Flexibility to choose your own custom setup (computer, monitors, OS etc.)
Diversity at Nubank
We want to have a product for every Brazilian, and we build strong and diverse teams that rise up to the challenge. We are a team of the most creative people in technology, and we hire under equal opportunity, irrespective of gender, ethnicity, religion, sexual orientation or background. We are proud to say that more than 30% of Nubank is part of the LGBTQ+ community, and 40% of our team identify as women, in all positions and seniority levels. We are a very process-light organization that values human interactions, and that is a very important part of culture. At Nubank, everyone has the opportunity to speak up and participate, grow and share ideas.