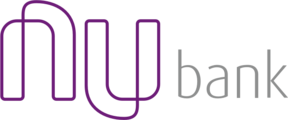 Software Engineer (Financial Institution)
Description
About Nubank
Nubank is the most innovative company in Latin America (according to Fast Company) and Brasil's best bank (according do Forbes). Using bleeding-edge technology, design and data, the company aims to fight complexity and empower people to take control of their finances. We are disrupting an outdated and bureaucratic system by building a simple, safe and 100% digital environment that addresses Brazilian customers' needs with no paperwork, bank branches or inefficient call centers.
Our headquarters is located in São Paulo, Brazil, and we are also present in Berlin, Germany with an engineering office. With a team of over 1,000 of the most innovative professionals in technology, Nubank is dedicated to create an inclusive, international and challenging work environment.
http://sou.nu/engenheiras-do-nubank
Our engineering
Nubank is a technology company and software engineers are valuable members of our team. We are a group of extremely passionate software engineers, with varying degrees of experience and diverse backgrounds responsible for improving our customers experience and creating new features.
We believe in:
Good team chemistry;
Enthusiasm for building and delivering new features and products;
Capacity to keep learning new things while constantly improving what we are already good at;
Collaborating efficiently to ship quality products.
Our challenges
Technology is not a sector of our business: it's intrinsic to every area at Nubank. We encourage everyone to challenge the status quo. There's no "innovation team" - we hire innovative people for all our positions and encourage them to constantly question decisions in order to keep finding better ways to do something. Our business is growing rapidly, and our engineering team must match that demand.
At our Finance Platform team, we architect and deliver big, complex projects that usually takes more time than the average project at Nubank, but aims to deliver lots of value/impact in the long term. These projects often deal with multiple internal parties and oftentimes external parties too. For that, our focus lies in understanding and breaking down big problems to the rounding errors validating business requirements with its stakeholders.
As we grow, we need to:
Find new techniques and technologies, multiplying efficiency through tools and libraries and platforms;
Improve processes while staying agile;
Learn quickly and easily adapt to changing situations and priorities;
Sustainably scale diverse and healthy teams.
Requirements
We are looking for versatile software engineers with prior Finance Domain experience (banking/finance industries) that are enthusiastic, intellectually curious and eager to learn. We believe in cultivating good inter and intra team chemistry, enthusiasm for building things, and exercising the amazing capacity to learn new things when we stay humble and open-minded.
What is expected
Curiosity to learn about software tools that lie outside the web stack, such as spark, bash and functional programming languages.
Self drive to learn about Finance Concepts (Asset Pricing, Accounting, Tax, Regulations, Treasury and FP&A).
Pro-activity to raise issues such as lack of clarity, and to ask questions so we can work through them.
Willingness to create simple yet consistent financial systems to serve multiple Squads at Nubank as well as external parties.
Open and transparent communication, making the team aware of problems as soon as they arise.
Efficient and unambiguous communication, through the gradual learning of our shared vocabulary.
Need to always be thinking about the company as a whole, seeking global optimization instead of local.
What to expect
A culture that always try to empower its members, making them the owner of their careers.
Fail-safe environment.
Complex challenges in the Finance Domain, involving multiple Stakeholders (often more than 4 different teams).
A team interested in the best collective ideas, and always willing to disagree constructively.
Autonomy to choose tooling and how you work.
Collective environment with strong knowledge on financial domain concepts where everyone is always willing to help when needed.
A process-light environment
Strong Focus on quality and long-term value addition to Nubank.
A team aware of diversity biases and their impacts on how we work.
Benefits
Competitive compensation package, including opportunity to earn equity ownership in Nubank
Health, dental and life insurance
Meal allowance ("vale refeição")
Flexibility to choose your own custom setup (computer, monitors, OS etc.)
Diversity at Nubank
We want to have a product for every Brazilian, and we build strong and diverse teams that rise up to the challenge. We are a team of the most creative people in technology, and we hire under equal opportunity, irrespective of gender, ethnicity, religion, sexual orientation or background. We are proud to say that more than 30% of Nubank is part of the LGBTQ+ community, and 40% of our team identify as women, in all positions and seniority levels. We are a very process-light organization that values human interactions, and that is a very important part of culture. At Nubank, everyone has the opportunity to speak up and participate, grow and share ideas.