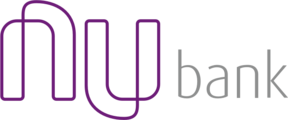 Description
Here at Nubank we fight complexity every day to make people's lives better. We believe that by building a truly global and diverse team we will be able to challenge the status quo and have a lasting impact on the world.
As a team who drives product development from ideation to full rollout, the Design team ensures that our product experiences are valuable to our users. Researchers at Nubank must deal with complex problems and transform them into intuitive, accessible, and easy-to-use experiences for millions of people.
At each stage, a Researcher must anticipate our customers and business needs, advocate for our users, and ensure that the final design surprises and delights them. Achieving this goal requires collaboration with teams of Designers, Researchers, Business Analysts, Software Engineers, Product Managers and many other, working in projects that go from user interviews and prototypes to internal tools and brand assets.
To help us grow and fight complexity, we are looking for UX Researcher Lead to join our Design team.
Requirements
- Manage research teams. Contribute with research teams at a strategic level to drive efficiency across the team while maximizing their overall impact.
- Mentoring and support for research projects. Bring your deep understanding of research methods – both qualitative and quantitative – to enhance effectiveness in all different phases.
- Plan and conduct research in close collaboration with other professionals. Such as designers, Product Managers, Business Analysts, Engineers, and so on.
- Develop relationships with stakeholders. Understand their needs and translate them into research questions and research designs.
- Work with little or no guidance. Independently identify and pursue the most strategic research opportunities.
- Influence prioritization in an agile environment. Adapt to shifting priorities and evolving stakeholder needs with openness and agility.