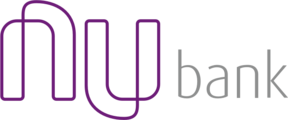 Head of Operations Analysts
Description
As the company at the forefront of the financial revolution in Brazil, Nubank has seen exponential growth since its inception. For us to maintain a healthy expansion, we are looking for an Ops Analyst Lead to help spearhead our strategy for operational scalability. In this leadership role, you will build out a team to oversee various analytical operation areas such as: KPI and metrics monitoring, deflection and process optimization opportunities, and staffing, dimensioning and demand forecasting.
What You'll Do
Build, lead and develop the Operations Analyst function, whose mission will be to ensure that Nubank is able to offer its customers the best possible customer experience
Be responsible for the monitoring, analysis and improvement of all operations related metrics and KPIs across Nubank
Supervise the workforce management team responsible for staffing, dimensioning and forecasting
Develop analytically sound strategies that you will implement through collaboration with different functions
Explore and implement ticket deflection and process improvement opportunities for all operation teams
Work closely with the Customer Support Design (i.e. customer service product and platform) team focused on scaling operations in a sustainable manner (without compromising the quality of our customer service)
Work closely with the customer experience leadership to ensure an efficient, high quality customer service
Requirements
Desired skills and experience
6+ years of experience as an Operations Analyst, Business Analyst, or other quantitative analysis positions
Experience working in operations
Experience building successful relationships, leading teams and influencing across organizations at multiple levels to deliver results
Excellent problem solving and analytical skills with ability to turn findings into strategic imperatives
Familiarity with business intelligence tools, like Metabase, Looker or Tableau and experience querying data with SQL
Working knowledge of a programming language such as python or R is a plus
You will fit in well if
You are unafraid to take initiative to identify and answer problems that are not necessarily evident
You love working in a dynamic environment and being granted a lot of autonomy
You're looking for a company with a culture of camaraderie, fun and personal growth
You love operations and making things more efficient and simple
Benefits
Competitive compensation package
Health, dental and life insurance
Meal allowance (Vale refeição)
Transportation voucher (Vale transporte)
Casual and international environment
We are an equal opportunity employer and value diversity at our company. We do not discriminate on the basis of race, religion, color, national origin, gender, sexual orientation, age, marital status, or disability status.