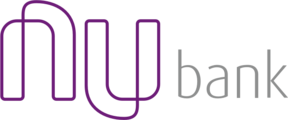 Senior Product Designer - Mexico
Description
Nubank is the leading fintech in Latin America – the Most Innovative Company in Latin America by FastCompany, and the 36th in the world. Using bleeding-edge technology, design and data, the company aims to fight complexity and empower people to take control of their finances. We are disrupting an outdated and bureaucratic system by building a simple, safe and 100% digital environment that addresses Brazilian customers' needs with no paperwork, bank branches or inefficient call centers.

Our headquarter is located in São Paulo, Brazil, and we are also present in Berlin, Germany with an engineering office. With a team of over 1,300 of the most innovative professionals in technology, Nubank is dedicated to create an inclusive, international and challenging work environment.
Design at Nubank

As a team who drives product development from ideation to full rollout, the Design team ensures that our product experiences are valuable to our users. Designers at Nubank must deal with complex problems and transform them into intuitive, accessible and easy-to-use experiences for millions of people.

At each stage, a Designer must anticipate our customers and business needs, advocate for our users and ensure that the final design surprises and delights them. Achieving this goal requires collaboration with teams of Designers, Researchers, Business Analysts, Software Engineers, Product Managers and many other, working in projects that go from user interviews and prototypes to internal tools and brand assets.
Given this, designers must be flexible and eager to learn - it's unlikely that you'll arrive an expert in all tools and project phases, but you should be humble and have a strong desire and capacity to learn. It's critical that you are able to collaborate with people with varying backgrounds, give good feedback and apply critical feedback received. The combination of these skills along with your talent and technical competence as a designer can make you a great fit for the Nubank Design team.

To help us grow and fight complexity we are looking for a Senior Product Designer to join our Design team. If you want to build the future of financial services, apply and send us your resume and portfolio!
Benefits
Vacations equal to 15 days.
Year end bonus ("aguinaldo") equal to 1 month.
Vales de despensa
Health insurance.