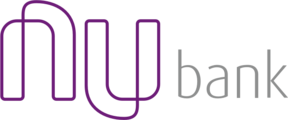 People Analytics (Data Science)
Description
About Nubank
Nubank is the leading fintech in Latin America. Using bleeding-edge technology, design and data, the company aims to fight complexity and empower people to take control of their finances. We are disrupting an outdated and bureaucratic system by building a simple, safe and 100% digital environment that addresses Brazilian customers' needs with no paperwork, bank branches or inefficient call centers.
Our headquarter is located in São Paulo, Brazil, and we are also present in Berlin, Germany with an engineering office. With a team of over 1,200 of the most innovative professionals in technology, Nubank is dedicated to creating an inclusive, international and challenging work environment.
Position description

This is a specialized Data Science position for the People Analytics squad. This person must be dedicated to this squad and we are looking for someone who has passion in working on the People & Culture team. Notice we have a regular Data Scientist position if it's not the case.

The purpose of the squad is to leverage predictive analytics and technology to select top talent, boost Nubankers' productivity and growth, develop the best leaders and retain top talent.
The Data Scientist in People would apply their knowledge of machine learning, deep learning, statistics, and psychometrics, to help us understand how to best attract, develop, reward, and retain the best talent. Examples of activities:
Develop predictive statistical, behavioral or other models via supervised and unsupervised machine learning, statistical analysis and other predictive modeling techniques;
Conduct research and analysis using statistical methods (e.g. multiple regressions, Monte Carlo simulations, t & z-tests, ANOVAs, and correlations) in order to provide insight to the business;
Drive the collection of new data and the refinement of existing data sources;
Design experiments, analyze and interpret the results.
Requirements
General:

Be thoughtful and attentive with everything that you are developing, showing great attention to detail;
Have a burning desire to apply data-driven solutions to tackle real-world problems;
Curious and always trying to find new, better solutions in everything you start;
Like finding new, better solutions to "solved problems";
Fast learner and easygoing, looking forward to work in a fast pace environment.
Must have:

Proficiency in any programming language or tool to manipulate data (Can manipulate data using a tool);
Deep understanding about statistics (Feel comfortable dealing with statistical concepts);
English language proficiency, Portuguese is not required (Able to communicate and argue in English).
Bonus points:

3+ years of relevant professional or academic experience in a highly quantitative field (e.g. statistics, computer science, mathematics, physics, genetics, econometrics, bio statistics, epidemiology);
Experience with People Analytics projects;
Machine learning;
Diverse Machine Learning knowledge (Reinforcement Learning, NLP, recommendation systems, unsupervised...);
Experience working with languages that support statistical learning (e.g. Python, R, Scala);
An advanced ability to work on distributed cloud platforms and interact with databases;
Experience designing experiments and scientific thinking.
We are excited to meet people with various areas of expertise (both experienced and college seniors) – there is no single ideal profile. We believe there is room for very diverse skill sets to add value.
Benefits
Competitive compensation package including opportunity to earn equity ownership in Nubank
Health, dental and life insurance
Meal allowance ("Vale Refeição")
Transportation voucher ("Vale Transporte")
Flexibility to choose your own custom setup (computer, monitors, OS etc.)
Exclusive personalized program that offers psychological, social, legal and financial support to all Nubankers
Extended maternity and paternity leaves
Child care assistance and private lactation rooms
Special Nubank Rewards signature program
Inclusive workplace, pet-friendly and without dress code
International environment
Cool office with a great location
Partnerships with several stores and restaurants in São Paulo