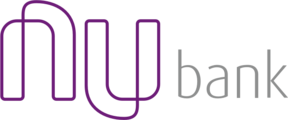 Description
Writing scripts, shooting videos, editing and delivering state of the art video communications.
Feeding AV crew with videos from Mexico office and team.
Feeding internal communications team with video communications.
Events photo coverage.
Actively participation in Nu's social media strategies;
Requirements
4+ years hands-on experience as a videomaker, specially working with brands (at an agency or with a film or tv production company).
Expertise in all the technical aspects of filmmaking, including camera equipment, lensing, lighting and sound.
Intermediary knowledge of all main Adobe Suite Softwares (Pr, Ae, Ps, Au).
Strong awareness of online video content and trends across YouTube, Instagram, Facebook and other platforms.
Being organized, reliable and able to meet tight deadlines in a fast-paced startup environment.
Must be able to handle several projects simultaneously, prioritize and manage own workload.
Not just looking for another job.
Spanish speaker, fluent in English.
Eye for photography is a plus.
Creative and innovative profile.
Benefits
Competitive compensation package.
Nubank is an equal opportunity employer.