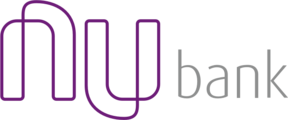 Financial Analyst - Capital and Liquidity Management
Description
Nubank is a technology company that has set out to completely rethink financial services in Brazil. We are experiencing tremendous growth ever since its launch in 2014. In order to sustain this success, we are searching for outstanding individuals who are looking to apply their analytical and strategic skills to help us solve major company challenges.
This is a role responsible for supporting the development of Financial Risk & Capital Squad (FR&C) within the Finance Team. The FR&C squad is responsible for defining the current and future capital requirements (regulatory and economic) and acting as a first line of defense in liquidity and market risk management in the company.
Typical responsibilities assigned to you might include:
Support the FR&C team in identifying and anticipating early indicators and risks that can threaten Nubank's long-term survival (liquidity and solvency).
Create new datasets and models to explain and effectively predict our liquidity patterns (e.g. receivables from customers and float).
Build proprietary models, algorithms and analysis to forecast liquidity and capital requirements.
Propose changes in liquidity stress tests and minimum cash policy.
Support the delivery of regulatory requirements for capital (DLO) and market risk (DRM/DDR) in the most efficient way.
Help the finance team as a whole to analyze opportunities and influence business decisions to drive Nubank's long-term profitability.
You will fit in well if:
You want to be an owner
You thrive in dynamic, fast-paced, results-oriented teams
You have a rigorous quantitative bent to your work
You have a burning desire to use data and analysis to change the financial services world
You are hungry and enjoy being constantly challenged to learn and do more
You embrace conflict of ideas and like to question the status quo
Requirements
A quantitative academic background such as Engineering, Economics, Physics or Math
Strong analytical skills required to manage and evaluate complex data
Experience and/or willingness to deeply understand and build capital, market and liquidity risk management models
Proven programming skills: SQL, Python, R and/or Scala are a plus
Ability to adapt to changes in a technology disruptive environment
Communicate effectively in English
Benefits
Competitive compensation package
Benefits (meal allowance and health, dental and life insurance)
Opportunity to earn equity ownership in Nubank
Casual and international environment, cool office and great location